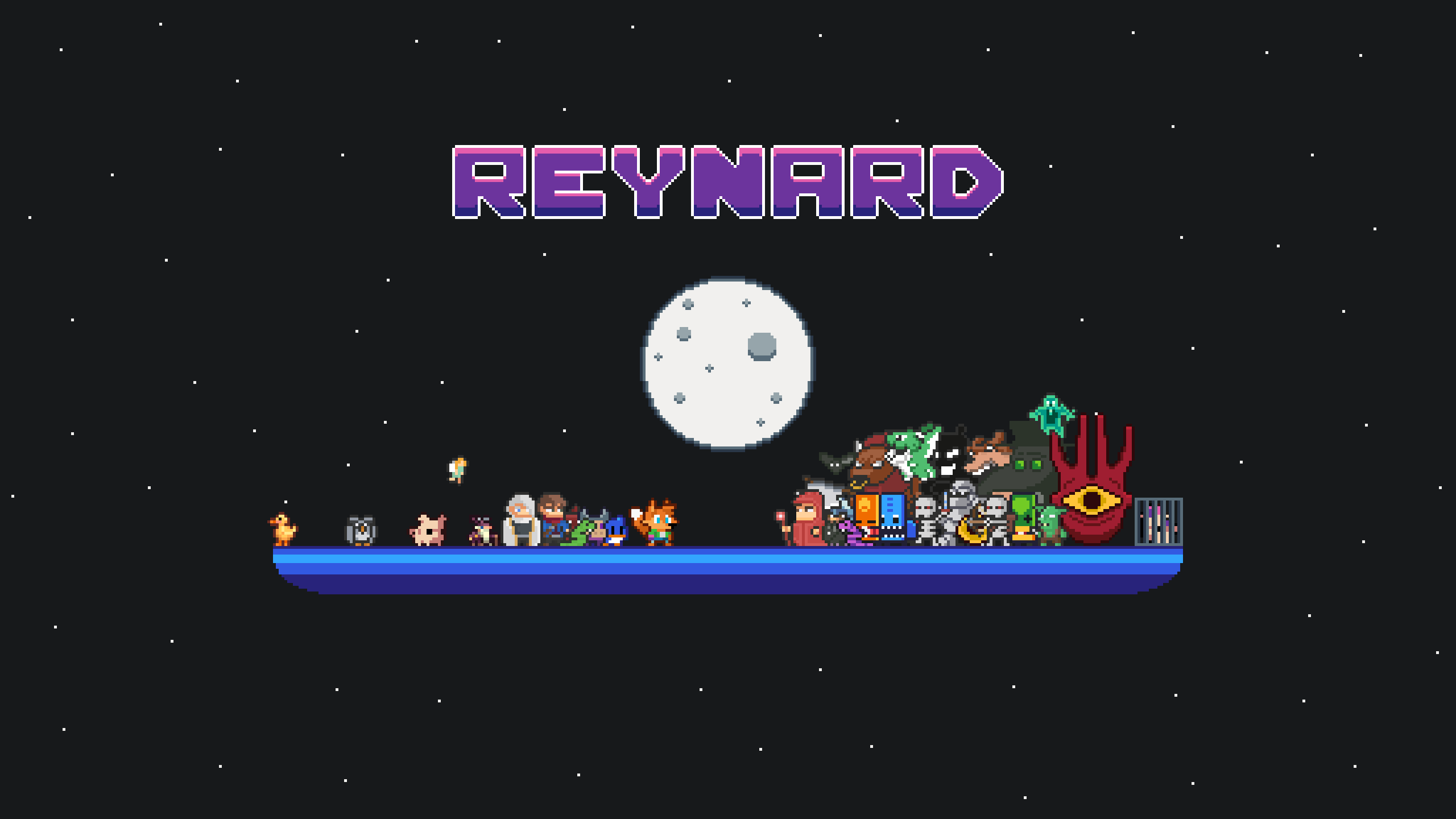 Reynard
0.9.7 – Numbers, Trophy and much More!
---
Hey there!

Another Friday another update! We're getting closer to 1.0! :D
As always I'd like to invite you to check out our blog post with flashy gifs and images on our website:
http://hyperfoxstudios.com/reynard-numbers-trophy/
For those in hurry:
[HUGE] No more numbers like 0.92 etc. Majority of the numbers are now rounded and scaled to the integers (1,
2, 3..).
[HUGE] Reworked rune generation. It's way better!
[FEATURE] You can now see your stats like level, enemies killed, invasions played by interacting with a
trophy in the house.
[FEATURE] Check out the best score of all times and daily run leaderboards by interacting with a trophy in
the house.
[MINOR] Mobs now collide with each other. They can surround you more easily.
[MINOR] Added information icons for weapon usage in the HUD!
[MINOR] Fixed couple of pixels in the "Pot Hater" skin.
[MINOR] Added more structure and starting rooms to the invasion. The layout of invasions are now more
interesting.
[MINOR] Damage numbers don't appear anymore when you break pots etc.
[MINOR] Added option "Nothing" to Zoe.
[MINOR] Added the "Best played with a controller" screen.
[MINOR] Secret library is resized to a normal size.
[BALANCING] Jolt, Jolt Volt, Jolt Volt Bolt now have reduced cooldowns.
[BALANCING] Buffed the vampire rune.
[BALANCING] Buffed bubble turret's attack rate by 20%.
[BALANCING] Buffed triple turret's attack rate by 25%.
[BALANCING] Information about the item now appears in 0.5 seconds instead of 1.
[BUGFIX] Fixed double healing numbers on life steal attacks.
[BUGFIX] Sizzles and Cobras are now only immune to poison.
[BUGFIX] Fixed the bug where you could interact with zoe even if she already gave you a reward.
[BUGFIX] Fixed pressure plates spawning outside of the dungeon.
[BUGFIX] Everything on fire now has 80% chance of spreading the fire between nearby enemies, companions etc.
[BUGFIX] Changed the rune in "Dundee" perk.
[BUGFIX] Fixed the bug that wouldn't play secret room's open door animation.
[BUGFIX] Crates in invasion which are used as buildings don't give you score anymore.
I'm starting to think about the release date. March 1st seems tempting. What do you think? Until then I'll polish the
game and add some "minor " stuff to it :D
Until next Friday I wish you happy dungeon crawling.
Files
Reynard_windows.zip
59 MB
Feb 01, 2019