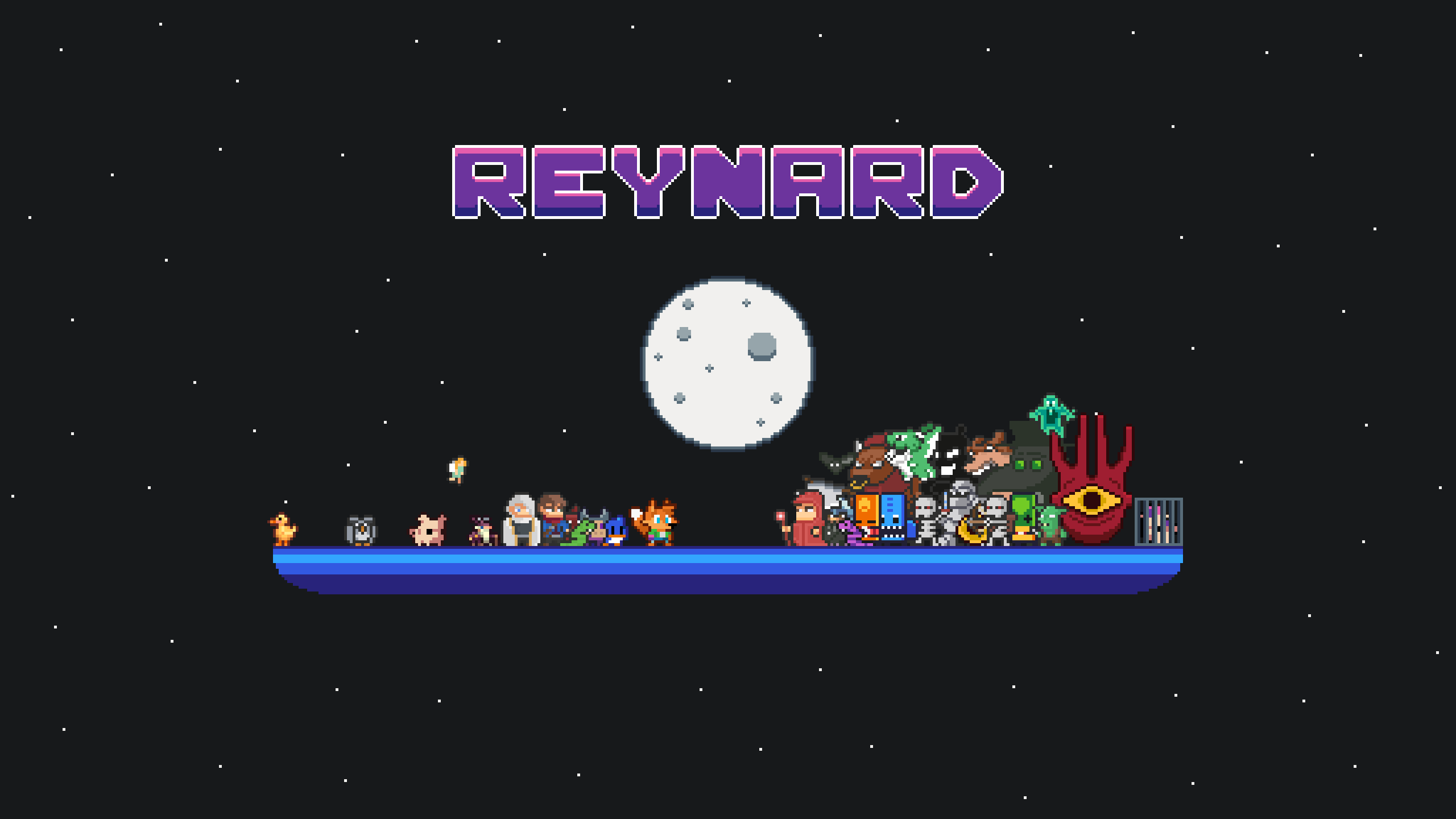 Reynard
0.9.5 – Scaled Bosses, Skeleton Archer and Much More
---
Hey dudes! We're already at the 0.9.5 and I'm starting to wrap things up. I think that Reynard will get out of early access in the end of February. So approximately 5 more weeks (5 updates)!

As usually I've prepared a blog post with shiny gifs and pictures! You can check it out here: http://hyperfoxstudios.com/reynard-devlog-24-scaled-bosses-skeleton-archer/

For those in hurry:

[ENEMY] Added a skeleton archer.
[FEATURE] Loading screen changed. Added the area info at the beginning of the scene and a roadmap. Transitions between scenes are now more "polished".
[FEATURE] Bosses now have different difficulties. For example if you face Dexter as a second boss he'll have bumper traps around his area. If you meet him as third there will be bumper traps + flames.
[FEATURE] Using a health potion now heals your weakest companion / ally for 50% of potions healing power.
[MINOR] Turrets are now automatically sold when you finish the invasion.
[MINOR] Reynard is now looking up when he spawns in the boss room or invasion.
[MINOR] Blueprint machine now only appears in the last level of invasion.
[MINOR] Papa John now appears only in the first level of invasion.
[MINOR] Papa John is now hidden until you clear the "stairs" room.
[MINOR] Loading progress on the loading screen now displays progress up to 99%. Some players found it confusing if it stayed on 100% for couple of seconds XD
[MINOR] Fairy stops healing Reynard if he has full HP and continues when he gets hurt.
[MINOR] Named the dungeons: Terra, Infernia and Glacia.
[MINOR] Added outline to HUD's numbers. It increases the invisibility in the Glacia.
[MINOR] Destroy particles now spawn in front of the item being destroyed.
[MINOR] Changed some pebbles in Terra to grass.
[MINOR] Added description to the daily run.
[BALANCING] Buster Sword's starting damage nerfed by 50%.
[BALANCING] Buffed the Ifrit's boot's fire damage.
[BALANCING] Dexter's charge damage nerfed from 5 to 3.
[BALANCING] Reduced starting stamina from 20 to 10.
[BALANCING] Dash stamina cost reduced from 1 to 0.5.
[BALANCING] Lowered prices of Max Stamina and Max Health cost options in shrines and libraries.
[BALANCING] Lowered gold price at the silver key shrine.
[BALANCING] Nerfed Xeno Turret's damage. It has to hit golems twice to kill them.
[BALANCING] Buffed Triple Turret's damage.
[BUGFIX] Selling turrets doesn't give you bonus gold anymore.
[BUGFIX] Fixed 8 buggy room cells.
[BUGFIX] Fixed the bug when sometimes icons disappeared from the minimap.
Till next week happy dungeon crawling :D
Files
Reynard_windows.zip
57 MB
Jan 18, 2019